Cocteau : abroad/ à l'étranger
Foreign rights : Anne-Solange Noble, GALLIMARD. Phone: 00331 49544356,
fax: 00331 45449403, e-mail :
A l'étranger aussi, les réactions à Ce

« Cocteau »

ont été enthousiastes
« Un biographe a résolu l'énigme de ce sphinx aux mille secrets. Claude Arnaud, il faut le proclamer très haut, a mené une gigantesque enquête à son propos, et en a tiré un livre magistral…(qui) se lit comme un roman ». Jacques de Decker, Le Soir (Bruxelles) 10.09.2003.
« D'une minutie d'archéologue assyrien dans le relevé des variations et méandres d'un esprit en perpétuelle évolution, (Claude Arnaud) parvient à reconstituer ses états d'âme comme s'il savait mieux que lui ce que

Cocteau

avait pu éprouver et penser ». Jacques Frank, Libre Belgique, 25.06.2004 & 29.08.2003.
« En se gardant de l'hagiographie, Claude Arnaud a le grand mérite, dans une enquête biographique extrêmement fouillée à valeur de fresque d'époque, de nous montrer patiemment (…) en quoi réside la valeur effective de l'écrivain ».Jean-Louis Kuffer, 24 Heures (Suisse), 11.10.2003.

« Un ouvrage remarquable…une approche compréhensive, délicate et juste ». Robert Lévesque, Ici, Montréal, 16.10.2003. Pour lire l'article en ligne que le même critique a donné à la revue Les Libraires

…

« J'ai adoré ce portrait d'une époque ». Bernard Robitaille, en décernant ***** au livre in La Presse, Montréal, 19.10.2003.  Pour lire l'article en ligne de T.Malavoy-Racine dans Voir…  « En refermant ce monument auquel Claude ARNAUD a consacré quatre années de travail d'un travail minutieux, on a l'impression d'avoir non seulement appris à mieux comprendre l'oeuvre d'un surdoué prolifique, mais aussi refait avec lui, quarante ans après sa disparition l'expérience de la confrontation à son destin », écrit Jean Claude GAGNON sur le site Québec français. Pour trouver ce livre au Canada… …et encore…

« Truffée d'anecdotes savoureuses, l'œuvre se lit avec autant de plaisir que de facilité ». Eddy Batache, Cedrus Libani n°68, Beyrouth, oct.2003. Pour trouver ce livre au Liban…

POUR TROUVER CETTE BIOGRAPHIE AU PORTUGAL…
Deutschsprächen Lander
« Eine monumentale Biographie ».

Joseph Hanimann

, Frankfurter Allgemeine Zeitung, 16. 10. 2003.
« Ungleich zeitaufwendiger, aber auch ungleich lohnender ist da die Lektüre von Claude Arnauds neuer Biografie – der ersten seit dreissig Jahren und wie die Ausstellung eine Hommage zu

Cocteaus

40. Todestag. Der Schriftsteller une Literaturkritiker weiss seine spürbare Empathie durch einen sanften, oftmals köstlich ironischen Humor zu temperieren un einen genuin literarischen Stil mit akribischer Dokumentation zu verbinden. Untrügliches Zeichen : Die Lektüre fesselt von der ersten bis zur lezten Seite.

Cocteaus

Vita erscheint als ein eigentlicher Roman, als eine pikareske Folge von Begegnungen mit schrägen und/oder schillernden Figuren über dem Basso continuo eines febrilen existenziellen Unwohlseins. » Marc Zitzmann, Neue Zürcher Zeitung, 22.10.2003.
« Umso empfehlenswerter ist als Korrektiv zu dieser auf Zusammenhänge weitgehend verzichtenden Leistungsschau die brillante Biografie von Claude Arnaud, der auf über 800 Seiten dieses Leben eines ruhelosen, in zahllosen Mesken auftretenden Proteus nachzeichnet und gleichzeitig eine faszinierende Geschichte des französischen Külturlebens zwischen 1910 und 1960 verfasst hat » Alexander Sury, Der Bund (Schweiz), 01.11.2003.
Leisen ein Auszung : « Die während des Krieges wiederentdeckten Märchen beglückten Cocteau mehr denn  je. Es war ein wahrhaft sinnlicher, geradezu fötaler Lesegenuss, nicht allein weil man durch  die Märchen in die Kindheit zurückversetzt wurde, sondern weil in ihnen alles Leben vom  Wunderbaren umflutet war. Katern war es möglich in Marquiskleidern umherzustolzieren,  und ungeliebten Prinzessinnen für eine kleine Ewigkeit in Schlaf zu versinken, bevor sie noch  blühender wieder aufwachten, als sie es zum Zeitpunkt ihres Dahinschlummerns gewesen  waren. Menschen und Tiere waren mit  geheimnisvollen Fähigkeiten ausgestattet und verfügten über jene Verwandlungsgabe, die auch sein eigenes Leben gewissermaßen zum Märchen  gemacht hatte, ohne dass man ihnen aber deswegen je den geringsten Vorwurf machte: Welches Land konnte es mit diesem Reich aufnehmen, in dem es ganz kleine Däumlinge dank  einer Mischung aus List und Arglosigkeit fertig brachten, furchterregende Menschenfresser zu  erschlagen. Solche Geschichten hatten noch einen weiteren Vorteil: Sie waren fröhlich und  stimmten heiter. Sosehr die Mythen eine pessimistische und aristokratische Sicht der Welt an  den Tag legen, sosehr nehmen die Märchen und Sagen rasch eine optimistische und demokratische Wendung. Sie zeigen Schäferinnen, die Prinzen ehelichen, Kinder, die ihre Eltern retten, und einfache Bauern, die sich in große Kammerherren verwandeln. Das Außergewöhnliche offenbart sich dort auf die allernatürlichste Weise, und Entsetzliches selbst wird zu Wunderbarem; unvergängliche Liebe, ewige Schwüre, stets belohnte Anmut und Liebenswürdigkeit: hier gab es alles, was dieses sechsundfünfzigjährige Kind  begeistern konnte.   Ein kurzes Märchen von Mme Leprince de Beaumont erweckte in ihm die Lust, sich  wieder dem  Film zuzuwenden. Es erzählte vom traurigen Leben eines mächtigen aber hässlichen Biestes, das zurückgezogen in einem von Wäldern umgebenen Palast lebt, und vom  nicht minder traurigen Schicksal eines armen und hübschen Aschenputtels, das dem Neid seiner hässlichen älteren Schwestern ausgesetzt ist und sich schließlich in das Reich des Biestes  begibt, um ihren geliebten Vater vor dem Tod zu retten, den es nach Abschluss eines ruinösen  Geschäfts dorthin verschlagen hat. Dem Biest gelingt es, durch sein Leiden das Herz der  Schönen zu erweichen; und bald liebt sie selbst es so sehr, dass sich das aussätzige Geschöpf  in einen betörenden Märchenprinzen verwandelt. Aber um "Die Schöne und das Biest", dieses  "Märchen ohne Märchenfee", zu verfilmen, musste man jenen Schlössern und Ungeheuern,  die nach kindlicher Vorstellung gewaltig sind, eine Gestalt geben, ohne dabei die Vorstellungskraft zu enttäuschen, noch die Skepsis einer Kultur zu wecken, der Überschwänglichkeit  oder Naivität fremd sind und die gewöhnlich nur den durchdachten, gewollten und wohl  überlegten Werken Bewunderung entgegenbringt: Kurz nach Kriegsende war Frankreich jedoch weniger denn je ein Land für Kinder. »

(Un grand merci aux correcteurs de l'épreuve de thème de l'agrégation d'allemand de 2005, qui ont proposé cette traduction en ligne)
ITALIA « Con il suo splendido, monumentale Jean Cocteau, Claude Arnaud ha, infatti, realizzato un autentico tour de force letterario e, grazie al suo triplice talento di biografo, di critico et di narratore (…) è riuscito a raccontare, attraverso la storia di une vita, quella di un secolo ». Benedetta Craveri, intorno a una intervista A C. ARNAUD, La Repubblica, 24.08.2003.
« Il protagonista assoluto dell'autunno culturale francese ». Anna Tito, L'Unità, 11.10.2003.
« 800 pagine che scivolano via come un romanzo ». Massimo Nava, Corriere della Sera, 12.10.2003.
« Une biografia definitiva« . Felice Piemontese, Il Mattino, 20.10.2003.
« Con questa biografia, Claude ARNAUD ha scritto il vero romanzo della vita di Cocteau ». Carlo Jansiti, Babilonia, dicembre 2003.
USA & UK
« By displaying a large selection of his works without fully explaining his life, The Pompidou (exhibition) leaves viewers in need of a compass : help is provided by « Jean Cocteau », a new 864 pages biography by Claude Arnaud. » Alan Riding, New York Times, 5.10.2003. read this article…
« Claude Arnaud's superb biography, Jean Cocteau (Gallimard, 2003) … deserves an English translation ».

Ian Buruma

, « OCCUPIED PARIS, THE SWEET AND THE CRUEL »,

New York Review of Books

, vol. 56, n° 20, 17.11.2009. read this article…
« …The early chapters of Claude Arnaud's cornucopian biography give us a marvellous, if in some ways consolingly familiar, portrait of the upper echelons of Parisian aristo-artistic circles before the First World War. Simply everybody is here : from Mistinguett to Marcel Proust, Robert de Montesquiou to Anna de Noailles, Misia Sert to Natalie Barney, we wander through an enchanted period when talent seemed to earn immediate rewards, spiced by an undercurrent of discreet homosexuality…

Arnaud

describes equally well the years of the war and its aftermath, when a properly recognizable modernism became chic ». Lachlan Mackinnon, Times Litterary Supplement, 14.05.2004.
THIS BIOGRAPHY HAS BEEN

finally

TRANSLATED IN ENGLISH AND PUBLISHED AT YALE UNIVERSITY PRESS IN SEPTEMBER 2017. KNOW MORE ABOUT THE REACTIONS IN THE US, THE UK, AND ELSeWHERE…

*THE ATHEN REVIEW of books has translated, in its n°80/81 issue (february 2017)

edmund white's review of this biography

, first published in the new york review of books…

*A chapter of that biography, « A life assessed« , haD been ALSO translated  and published, well before, by Paul Holberton publishing, in the english version of  the Cocteau's exhibition in Centre Pompidou catalogue. FIND THAT BOOK...
read an excerpt of this chapter, translated by Trista Selous : "The war was coming closer to the capital in that spring of 1942. Sirens regularly drove its inhabitants to seek refuge in shelters, cellars and metro stations, through which they drifted like ghosts with cigarette lighters. On emerging they were met by the sight of patrols of Wehrmacht soldiers singing the Horstwessellied and tanks rolling along the boulevards with very young, blonde soldiers staring down from their turrets. With its German road signs and walls covered in posters encouraging French workers to go and work in Germany to Œsave Europe from Bolshevism' Paris sometimes appeared to have become deserted once again.
As in 1916, the emptiness that had overtaken Paris brought Cocteau closer to Picasso. The decline of surrealism and the subsequent rise of the Popular Front had enabled the two men to re-establish relations of trust. Picasso invited Cocteau to his private views and showed him some canvasses in advance, as he had with Guernica, painted for the Spanish pavillion at the Universal Exhibition of 1937. More than ever Cocteau saw Picasso as Creation made flesh, as a kind of household in which man and woman lived all tangled up together, he rough and hard-working, she loving to be seen and flattered. regarded
They were brought still closer together by the personality of Marais. Though he did not fulfil Cocteau's dreams by liking the actor's paintings, Picasso wholeheartedly admired Marais' physique, appreciating it so greatly in Britannicus that he sent Dora Maar to photograph the performance. But, while Cocteau celebrated Marais' faun-like qualities, the painter saw him as a courtesan. Picasso placed Marais in front of Brassaï's lens, in the lascivious pose of an odalisque with hands clasped behind his head, at the feet of a female nude he had just bought. Later he asked Dora Maar to photograph the spectacular young man. Never had Picasso's subterranean homosexuality – which he himself regarded as the natural by product of his hypervirility – been so powerfully evoked.
At the same time this renewed closeness revealed the gulf between Cocteau's behaviour and that of

Picasso

. Where love drove Cocteau to place himself at Marais's service, while getting the actor to interpret his personal world, Picasso jealously fed on Dora Maar, his model and prime source of inspiration, his other self, soon to lose all independence. When Maar made a photographic portrait of Cocteau and he returned the compliment in charcoal, the master, possessive to his fingertips, covered Cocteau's drawing with an oil painting of his

Dora

. Of course Cocteausaid never a word. He had always been weak when dealing with

Picasso

, whom he regarded as more untouchable than ever. » (Special thanks to Trista SELOUS)
READ MORE About cocteau-picasso's relationship in « MINOTAUR, BANDERILLO« , Claude ARNAUD'S contribution to:  Picasso The Mediterranean Years 1945-1962 (other contributions by  John Richardson anD Elizabeth Cowling), a catalogue to an international art show at the Gagosian Gallery in London, June 2010, published at rizzoli…

Get that catalogue in the uk…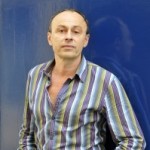 (Photo Hannah, Agence Opale)
Aucun article connexe trouvé
Il n'y a a aucun article à afficher
Flux RSS de admin